Brash Books Has Bought Most of My Backlist
Wednesday, 31st May 2023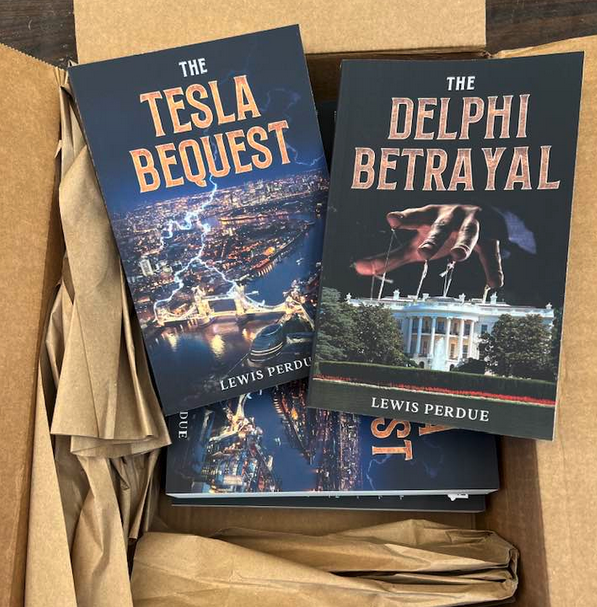 Brash books has bought most of my thriller backlist!
This box from Brash Books was the first tranche: my Tesla Bequest, and The Delphi Betrayal — an awesome Sunday delivery, October 30, 2033!
Yeah, I am way behind on posting this. That's because, just about the time Brash's finished books were ready, I got an offer from a Seattle tech mogul to buy my wine business publication, Wine Industry Insight. So I got buried in that process. The sale closed in late January, and my transition period ended this month.
That was an awesome Sunday delivery and now, they have also re-issued The Da Vinci Legacy, and Queens Gate Reckoning!!!
Thank you Brash do-founder Lee Goldberg!
Brash has more to come.
Significantly, having these all back in print has inspired me to start working on a truly new thriller. So here I am now, focusing on my first love: writing.