Hijacking Airplanes With A Phone: So 3 Years Ago!
Saturday, 13th April 2013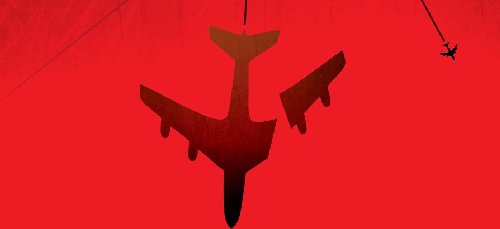 Hijacking airplanes with an Android phone is SO three years ago!
Why?
Because this thriller, Die By Wire details an even more effective way to do this. I wrote it more than three years ago. I was published in December 2011.
The following two links will offer more insight into the hack that goes far beyond the relatively simple Android phone exploit:
True, the Die By Wire hack used a modified laptop, but the conclusion is the same: The fly-by-wire computers in a modern aircraft can be hacked, hijacked and become a real-time version of Flight Simulator for the bad guys.
FAA, OTHERS POINT OUT WEAKNESSES IN ANDROID HACK
I agree with the two articles, below, that the Android hack described this week is way too simple to do the whole job.
In fact, I started with the same logic and looked at the exact two signals more than three years ago when I started my research. I realized then that it could not take control of the entire aircraft. So, I expanded on the concept in order to make 24 Airbuses disappear over the Atlantic. Simultaneously.
In a follow-up article published yesterday in Bloomberg Businessweek, the U.S. Federal Aviation Admnistration said that the Android phone exploit could not, by itself, allow a hacker to hijack an aircraft.
Then The Atlantic Wire ran this piece: No, That German Hacker Probably Can't Hijack an Airplane with Software .
Both articles are right about the Android hack. But that still leaves the one I created for Die By Wire.
And, yes, some of the very specific details were omitted in the book.
The last time I got really specific about things I developed, the Iranians who took over the American Embassy used them as step-by-step instructions.
Since then, I have blurred a few things. After all, I travel on fly-by, die-by-wire aircraft too, mostly because there's little choice left.